On February 1, Veterans Honor Flight of Southern Illinois chairman Bryan Questelle announced Mission 5 — the 5th flight to Washington D.C. honoring our nation's veterans — would be departing Marion on May 14, 2019.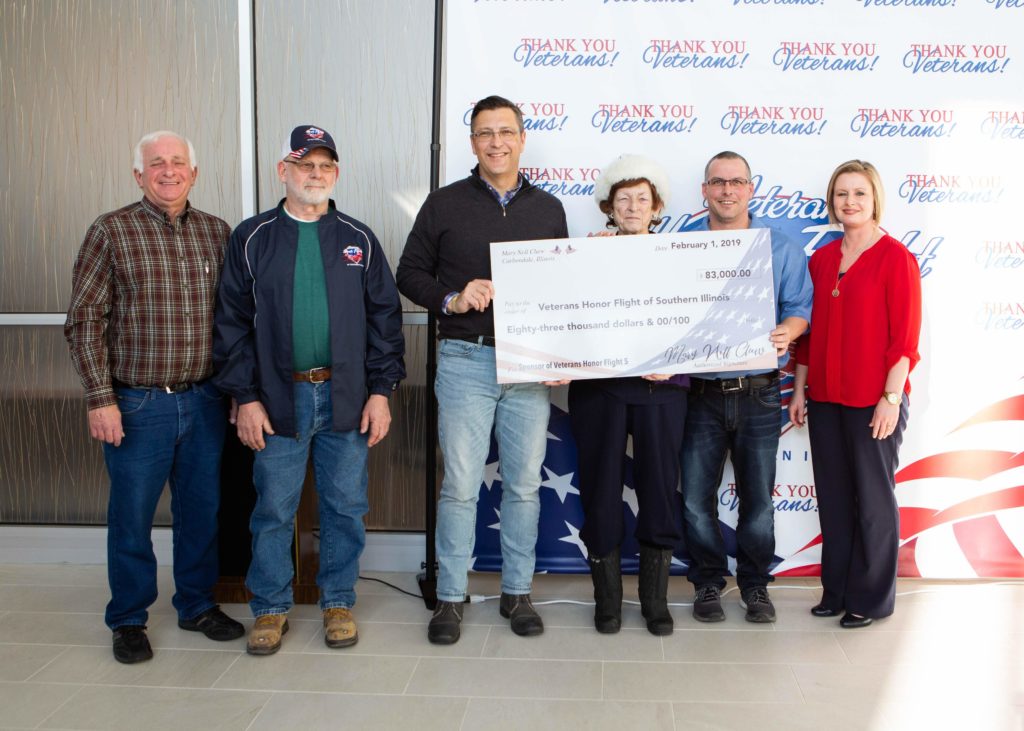 Making the flight possible was an $83,000 donation from Mary Nell Chew of Carbondale. Ms. Chew originally applied to be a guardian, but was turned down due to her age.
"I thought, what a wonderful way to honor them and to have about 90 people enjoy a wonderful day in Washington," Nell Chew said.
So instead of being a guardian, Nell Chew wrote the $83,000 check.
As VHF's first Flight Sponsor, Ms. Chew will travel with the group to Washington D.C. on May 14th along with an expected 85 veterans — more than any previous flight.
"The response has been so overwhelming, we had to find a way to take more Veterans. So with flight 5, we're using a larger aircraft and adding 15 more vets." said Evan Youngblood, Board Secretary.
Veterans interested in participating must apply before March 22, 2019 to be considered for Flight 5. Applications are available on the Forms page or an online application can be filled out at www.veteranshonorflight.org.
Guardians must also apply before March 22 to be eligible for selection for Flight 5.
Any veteran or guardian who has previously applied, but has not flown, remains active in the database and does not need to re-apply.
Content from WSIL-TV was used in this story.